worlds northernmost community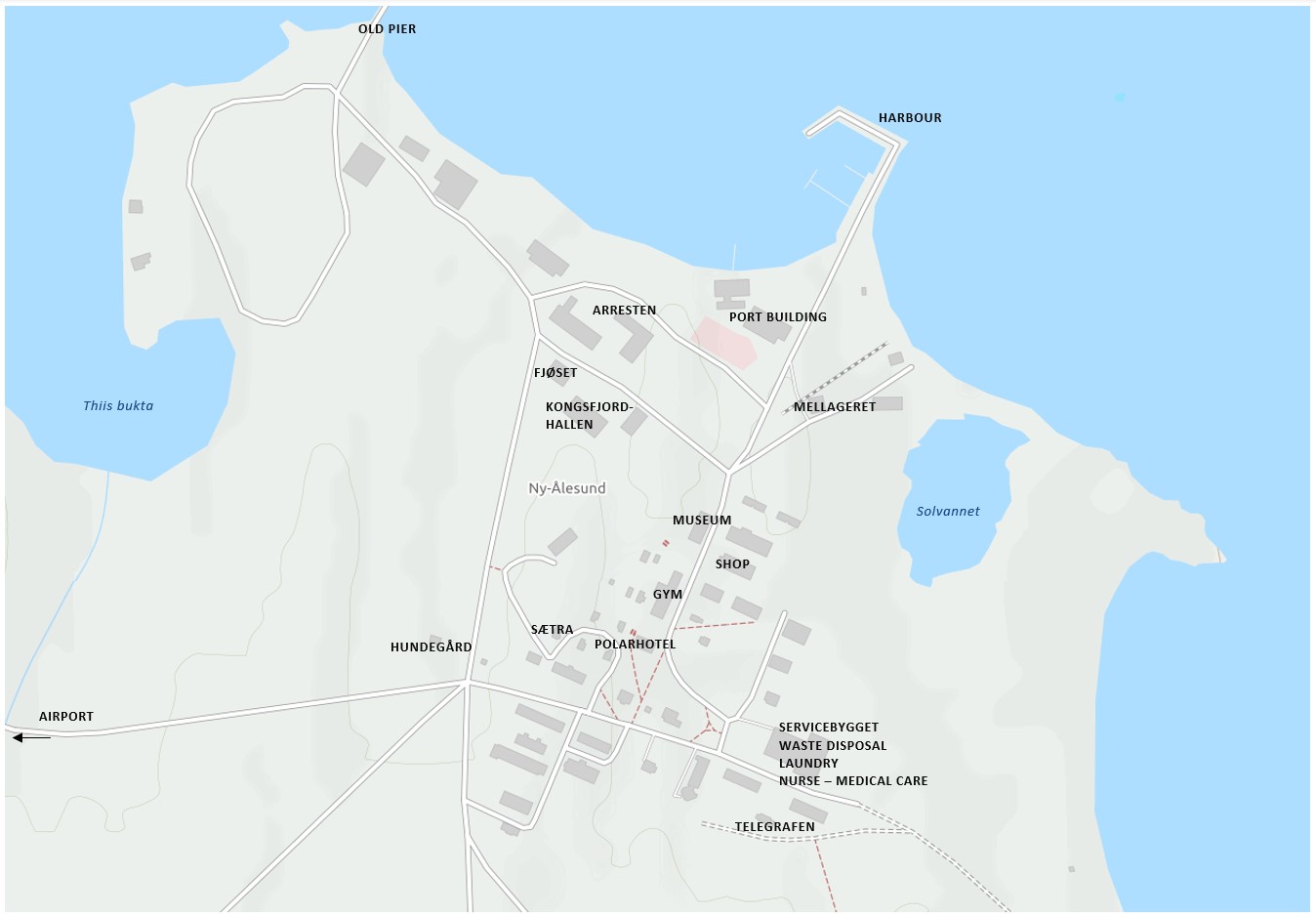 Safety, restrictions & radio silence
For watchman call 9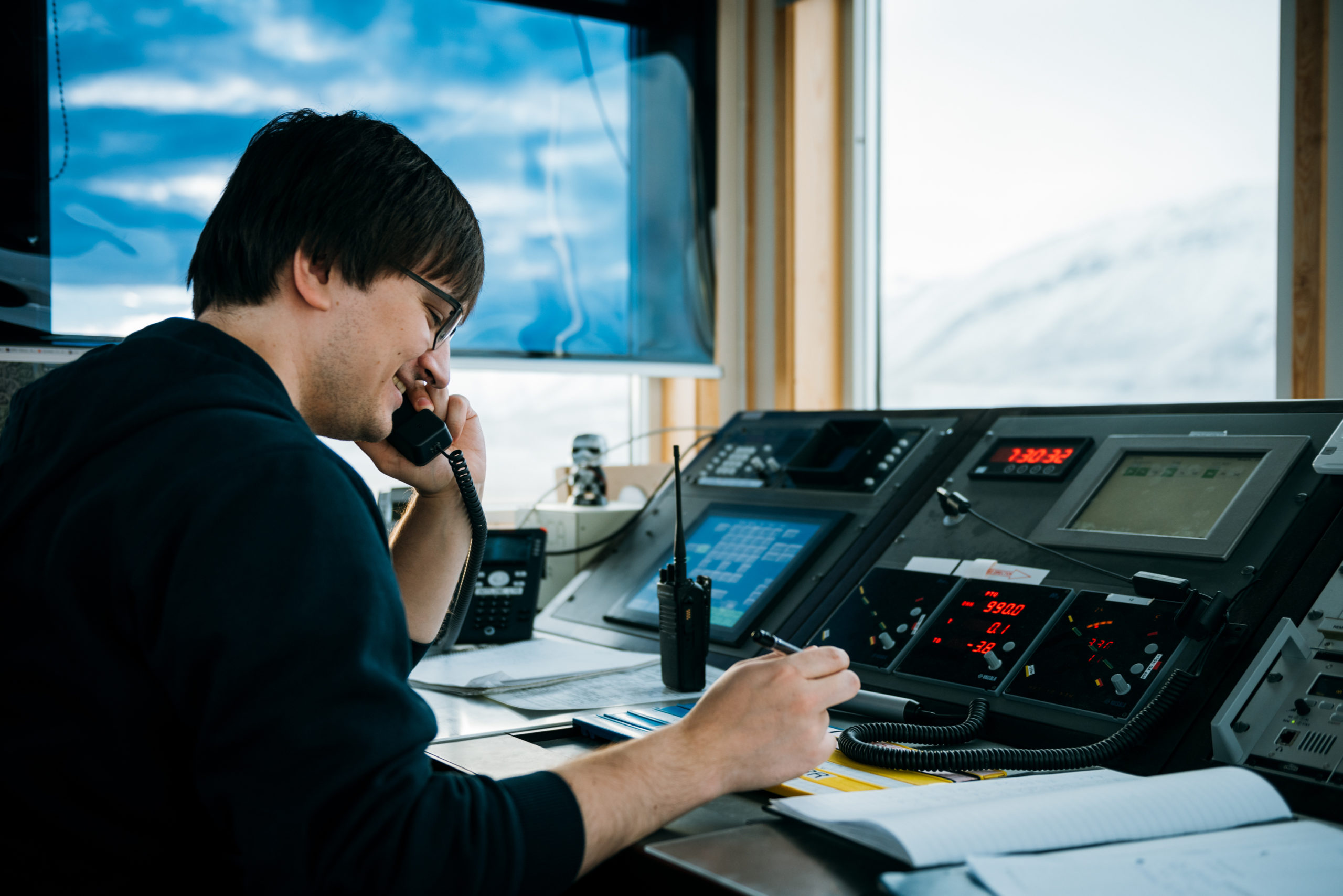 Vacant positions
Kings Bay AS serves an international community and all applicants must speak a Scandinavian language and have good knowledge of spoken English. If you do not speak a Scandinavian language, you need not apply.
Ny-Ålesund is an arctic outpost, and there are no schools or kindergartens here. There is no room for traditional family life.
Da våre ansatte har tidsbegrensede engasjemener, er de ofte ledig stillinger i Kings Bay AS. Vi annonserer på Finn og i Jobbnorge. Søknad på ledige stillinger leveres gjennom Finn og  Jobbnorge
For å få jobb i Kings Bay AS må du beherske et skandinavisk språk og engelsk muntlig. De fleste stillinger krever også at du minimum har førerkort klasse B.
Ny-Ålesund er en arktisk forskningsstasjon uten fasiliteter for barn og familie, men med mulighet for besøk etter nærmere regler.
Servicebygget
Servicebygget is the most central building in Ny-Ålesund. the building contains the offices and reception of Kings Bay, as well as a kitchen, dining hall, laundry and common areas for all residents and researchers in Ny-ålesund.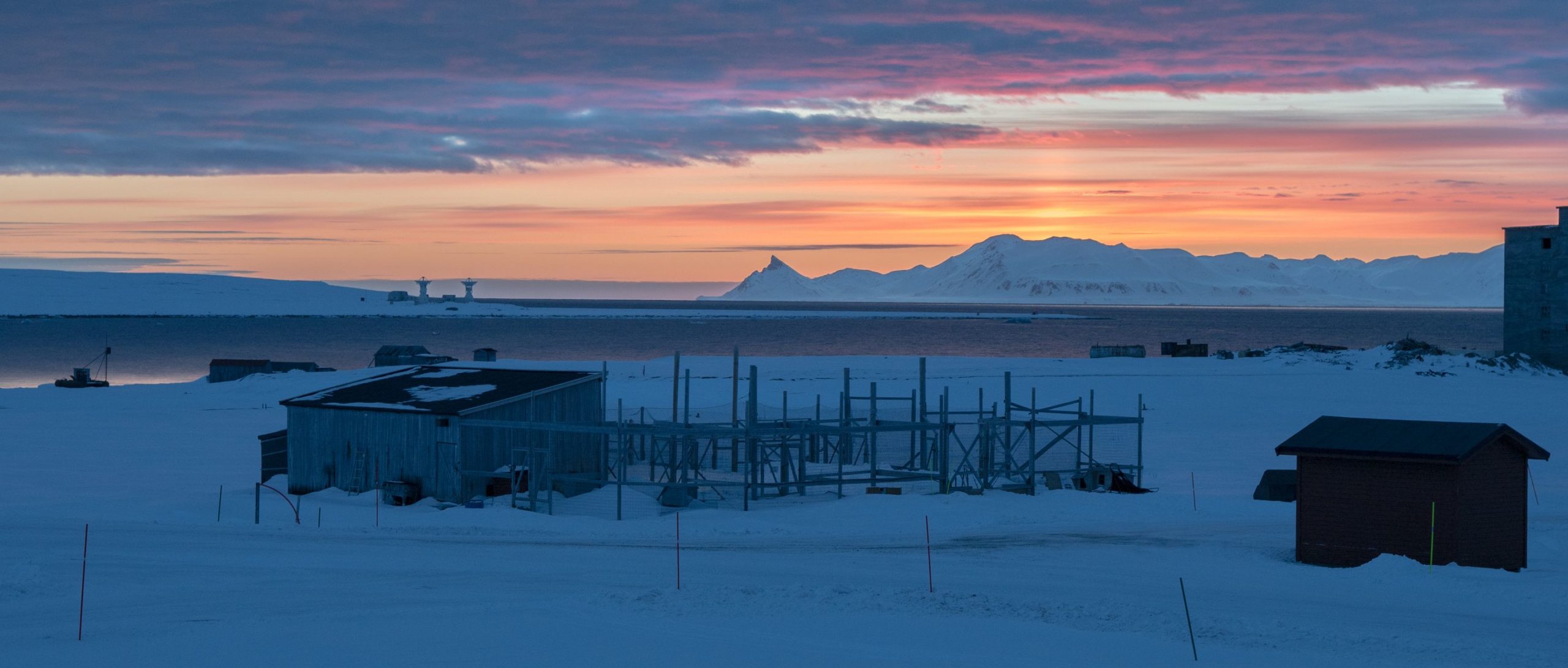 While in Ny-Ålesund, you can lend a cycle to get around on the road. The dogyard is run by the dogowners who are located in the village.  There are good opportunities for both hunting and fishing nearby. In winter you can borrow skis or take a ride on a snowmobile. At the shooting range you can practice shooting anytime.
Internet and telephone
Since Ny-Ålesund is a radio-silent community, we have no cellphone coverage, and all your electronic equipment must be on flight mode, with the wi-fi Bluetooth turned off. All the rooms and buildings in Ny-Ålesund have a landline, and to connect to internet, you will need to use ethernet. The Kongsfjordbutikken (shop), always tries to have adapters, but due to our location and unforeseen hold ups in delivery, we might not always have what you need.
Mellageret
Mellageret , also known as kasselageret, is a warehouse built in 1919 and was used for storage of dried goods like coffee, flour and sugar up until 1964. In the early research days with the satellite telematry station, mellageret stored the wooden boxes used to ship magnetic tapes to Darmstadt. Today, the building is regularly used by the inhabitants in Ny-Ålesund during the summer months. On Saturdays as the local pub, on Thursdays as a café, and other days of the week things like karaoke, band rehearsals, bingo and quizzes take place here. It is a social meeting point for all Ny-Ålesund.
Clothing and useful items to bring
Ny-Ålesund lays in an arctic climate, that during the summer can be cold, wet and windy. It is highly recommended that you bring wind and water-resistand outdoor clothes, as well as a woolen layer underneath to keep you warm when you are outside. Other recommendations are mittens, hat, wool socks and good hiking/mountain shoes for walks and trips. If you are interested in indoor esercise, sauna or jacuzzi, workout clothes and swimming trunks are required. We also recommend bringing a few items of clothing you can use for social gatherings or Saturday dinners, when we put away our work clothes and just enjoy life on 79 degrees north.
Insider tips: bring a pair of shoes that are easy to slip in and out of, since there are no shoes allowed inside any of the buildings in Ny-Ålesund.
Velferden
Velferden (the welfare) is an organization based on voluntary efforts. Velferden's job is to arrange leisure activities, bar evenings on Saturdays, maintains the boats, survival suits, kayaks and cabins. This is to the benefit for all visitors in Ny-Ålesund.

Kongsfjorden
You will probably get company from Fullmarus glacialis, if you are lucky enough to join in a boat trip in Kongsfjorden.
Residents of Ny-Ålesund have access to various cabins, included  in New London nicely situated on Blomstrandhalvøya. Boat tourists also find their way here to look at the old marble quarry.
Our majestical blue icebergs are one of the beautiful things you can see in our fjord. If you listen closely, you might here the thunder when a glacier is calving.